Living in Washington, DC, has its fair share of perks. Capitol Hill townhomes have access to phenomenal dining options, fantastic shops, and loads of history. However, one cannot keep their adventurous side thriving via DC's offerings alone, and that's where this list comes in.


If you want to spend your upcoming summer and fall experiencing everything there is to see nearby your Capitol Hill home, we have what you need. These are the five best day trips you can take from your DC abode. Whether you're looking for shopping, more history, or a great hike, this list has you covered.
1. Harper's Ferry, West Virginia
Do you ever feel the need to just get outside? Harper's Ferry is the ideal outdoor destination for anyone living in a Capitol Hill home needing some green space and fresh air. Harper's Ferry is just an hour and a half away from Capitol Hill, so it's an easy trip with a ton of value.
If you want to spend time on the water, you can either
white water raft or tube in the Potomac River
. If you're going to hike, you definitely shouldn't miss the
Maryland Heights Trail
, which is about 6.5 miles round trip, with a portion on the Appalachian Trail and positively stunning views of Harper's Ferry and the surrounding countryside.
2. Shenandoah National Park, Virginia
Photo courtesy of Country View Lodging
Here's a fun fact: It is now believed that John Denver's classic song
Country Roads
is about the
Shenandoah area, not West Virginia
. Shenandoah National Park is simply
that
beautiful. Most of the main trail through the park is part of the Appalachian Trail, which, in its entirety, stretches from Georgia to Maine. At just an hour and 40 minutes from Capitol Hill, it's not too long of a drive to experience the beauty of Virginia's nature.
You don't have to do a lot of strenuous hiking to enjoy Shenandoah, either.
Skyline Drive
is 105 miles in total and goes along the Blue Ridge Mountains. It's actually the
only
public road through the park itself, and it is an incredible experience. You get amazing views and plenty of places to stop, stretch your legs, and even picnic.
But if you only do one thing while in Shenandoah, spend an early evening stargazing. The area's amazingly clear skies are unlike anywhere near Capitol Hill homes, given all the light pollution DC unfortunately emits.
3. Fredericksburg, Virginia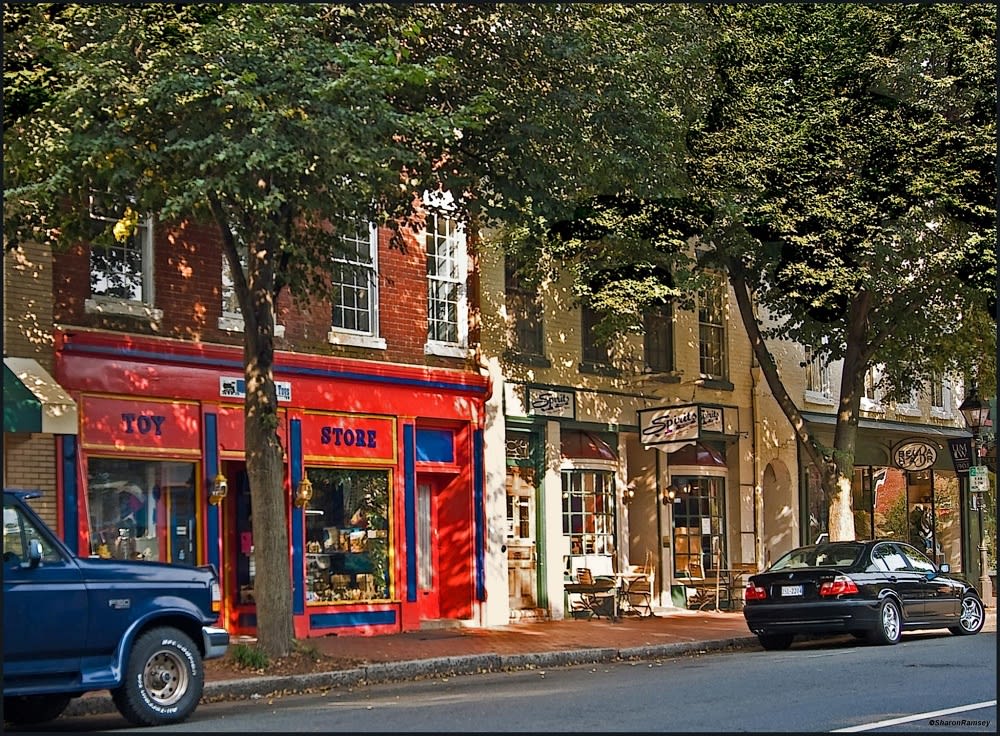 Photo courtesy of Fredericksburg, VA
If you're looking for a day trip without the need for a long drive, the town of Fredericksburg, Virginia, is easily accessible by train — pack a book and enjoy the ride! This gorgeous historic Virginia town is full of Civil War battlefields and cultural landmarks, like the home of George Washington's mother.


Fredericksburg undoubtedly shines when it comes to shopping. In the historic area, Caroline Street is full of unique little art boutiques and clothing stores, plus more antique shops than you'll know what to do with. There are over 100 different places to stop in and check out. It's an excellent, small-town experience for those who may be a little tired of being in the city.
4. Baltimore, Maryland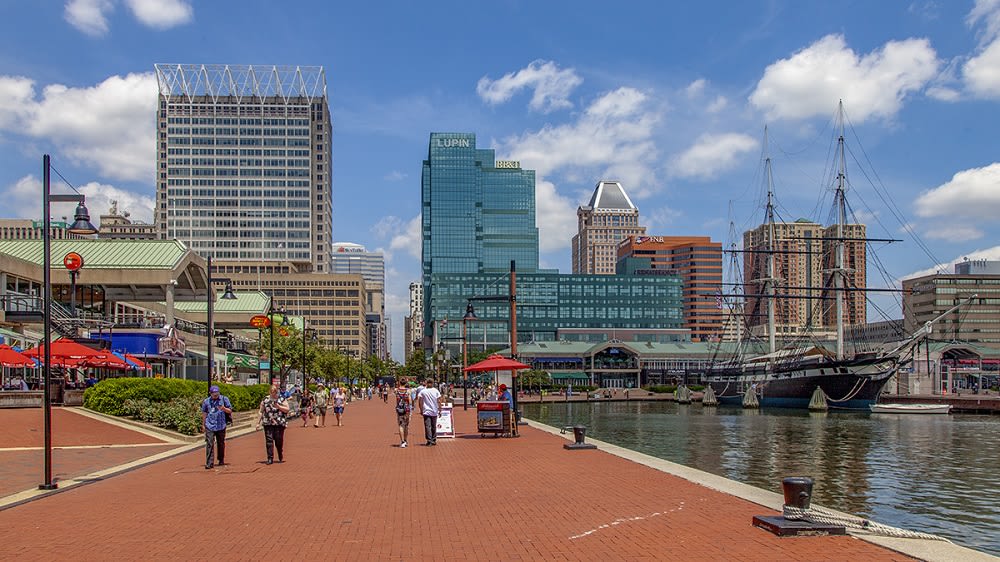 Photo courtesy of Pinterest
It's called "Charm City" for a reason! Many people living in a Capitol Hill home don't get to visit Baltimore enough, and with it being just an hour away, it makes for a perfect day trip that is different every time. Spend an evening walking around
Fell's Point
to do some shopping, drinking, and dining, or hang out at the
Inner Harbor
to visit the
famous trash wheel
and explore the
National Aquarium
.
5. Ocean City & Assateague Island, Maryland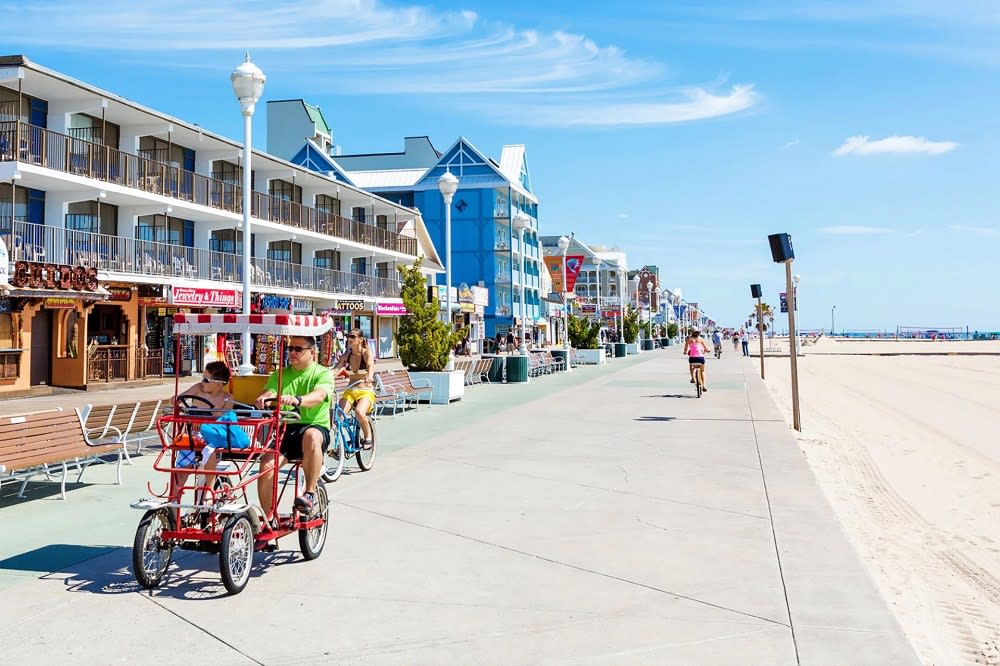 Photo courtesy of Hotels.com
There's almost zero chance you've never been to Ocean City if you live nearby Capitol Hill. Though
Downtown Ocean City
is about 3 hours away, depending on traffic across the bridge, it's genuinely
the best
day trip to take in the area. In Ocean City itself, you can enjoy the boardwalk, arcade games, great food (it should be illegal to leave the boardwalk without having
Thrasher's Fries
), and the beach. The further north you head, the more deserted the beach will be, but the farther away you will be from the action, so keep that in mind!
On your way there — or back — don't pass up a chance to visit
Assateague Island
. This 37-mile barrier island is a preserve and home to some incredible nature and wildlife, including wild horses. You can
camp overnight
with permits to extend the day trip into a multi-day stay. Nearby
Berlin, Maryland
, will offer you a small-town feel including great antique shops and fun events.
Ready for your own home?
If you're here because you're relocating to Washington DC and gauging what there is to do nearby, be sure to reach out to
Kyra Erika Agarwa
l. Kyra is a real estate expert specializing in some of the best Capitol Hill townhomes and single-family homes. She comes from a long line of family members heavily invested in real estate and has proven to be an expert in Washington, DC negotiations.
When you're ready to take the next step and look at homes in Capitol Hill, Kyra can help.

*Header photo courtesy of Travel Awaits