Are you ready to spruce up your Washington D.C. luxury home this fall? Those who own houses or townhomes in Logan Circle usually want to incorporate decorating tips that are both individualized to their tastes as well as inclusive of the rich history and character of the city they live in.

Whether you plan to live in your Logan Circle home for many years to come or want to update it so it will be appealing to buyers when you list it, consider some of these styles during your project.


Reconnect with Nature
Eco-awareness is a design trend that is taking off in all parts of the U.S., and those with Logan Circle real estate are getting in on the action. If you're planning a redesign of your décor, consider fostering an indoor plant or herb garden, complete with an indoor waterfall. If you have a spare corner in your dining room, entryway, or den, one of these micro-gardens can be just what you need to bring a bit of the outdoors in and create a fresh look (and smell) in your home.
Warm, Earthy Elements
Many townhomes in Logan Circle already have historic touches, such as exposed brick walls. You can enhance these elements with natural materials like wood ceilings, wooden furniture, and rustic wood bookcases. Complement these design trends with warm, earthy tones on the walls, like beige, tan, or off-whites. Throw some rugs made of natural materials on the floor, and you will transform your D.C. home into a cozy getaway.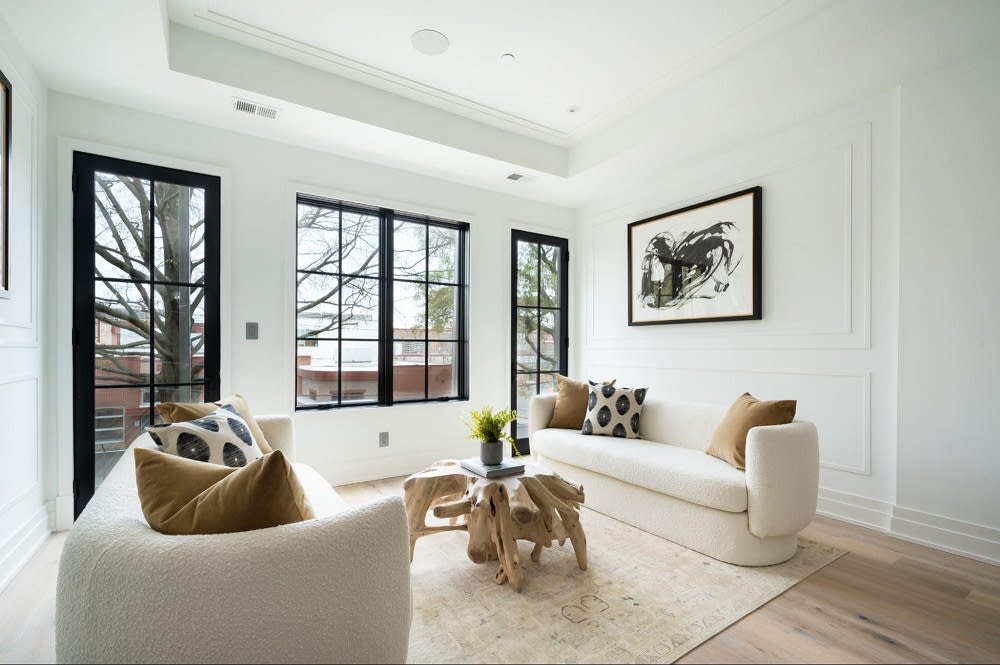 Maximalism
The D.C. area is the epitome of freedom, so why not incorporate a free-spirited vibe in your home? The maximalist look is coming back into style, and those redecorating their townhomes in Logan Circle are taking notice. Think bright colors, contrasting patterns, and eclectic furniture that reflects your own personal style and tastes. Keep in mind that maximalism probably isn't the right way to go if you plan on listing your Logan Circle real estate in the near future, as it's very individualized. However, if you plan on living in your home for the foreseeable future, this trend is a fun one to put into play.
Rustic Vogue
The rustic vogue style plays best in homes that have a charming character in the form of exposed beams, original floorboards, or exposed brick, so it's ideal for townhomes in Logan Circle that retain some of their historic features. To achieve the look, seek out furnishings made of reclaimed wood, add some vintage rugs, then complement the look with more contemporary artwork or sculptures. The contrast between old and new creates a cozy yet chic look that guests will comment on as soon as they walk through your front door.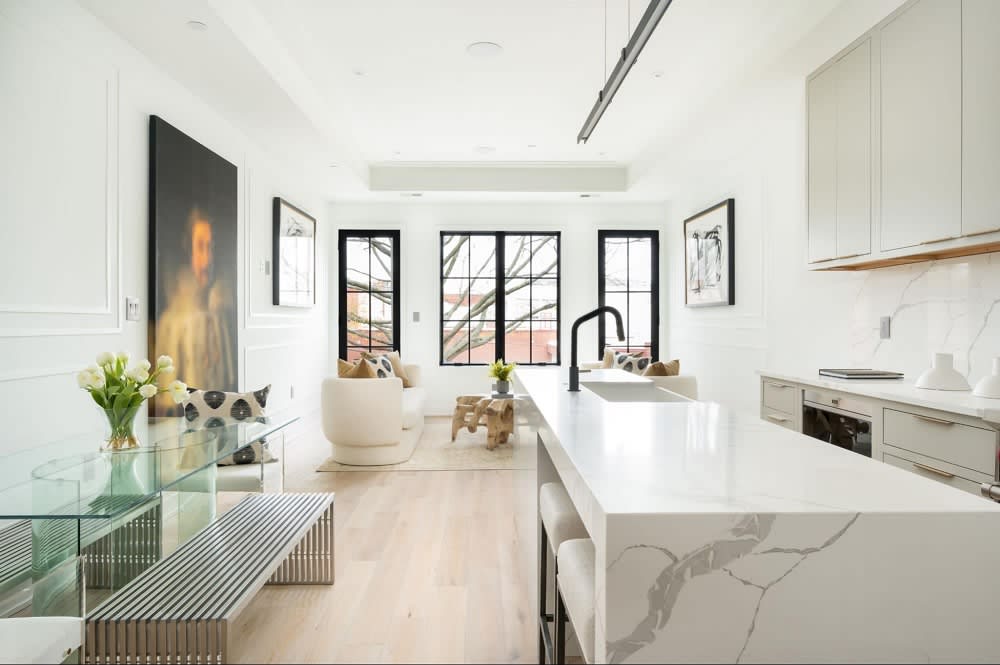 Bring in the Tropics
Washington D.C. is far from being a tropical getaway, but you can bring a bit of the tropics right into your Logan Circle real estate when you capitalize on this trend. Colorful murals are hot right now and are perfect for dens, libraries, or other smaller spaces. If you plan to sell and don't want to repaint, you can still bring in a tropical vibe with colorful prints on your bedspreads, throw pillows, or lamps.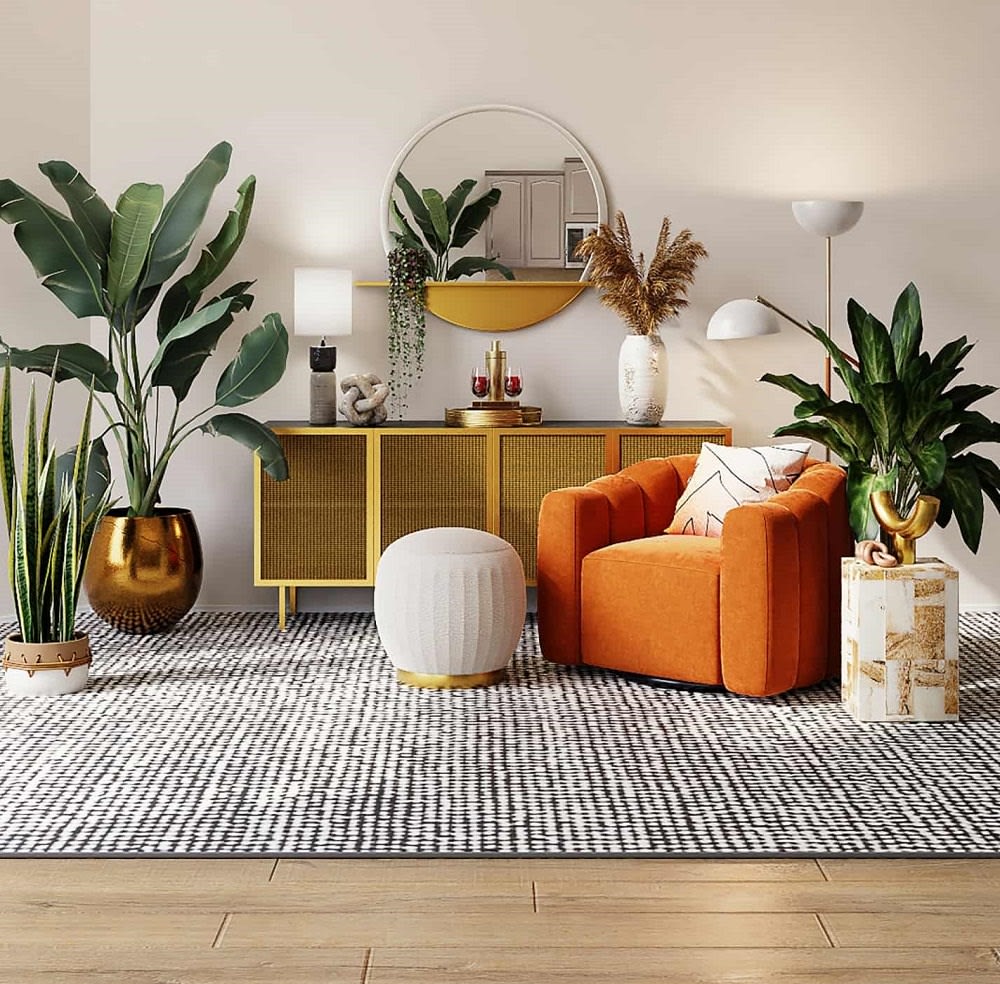 Embrace Vintage
Historic townhomes in Logan Circle are the perfect canvas for the vintage trend, as they already embrace many of the retro elements of this design style. Less is more when it comes to vintage, and you will likely want to start with one or two pieces, such as an armoire or set of vintage end tables, and build up from there. You can even combine this style with classic traditionalism, incorporating décor schemes from the 18th and 19th centuries. Consider bringing in some classic damasks, comment-worthy artwork, and antiques that have a story to tell to complete the look.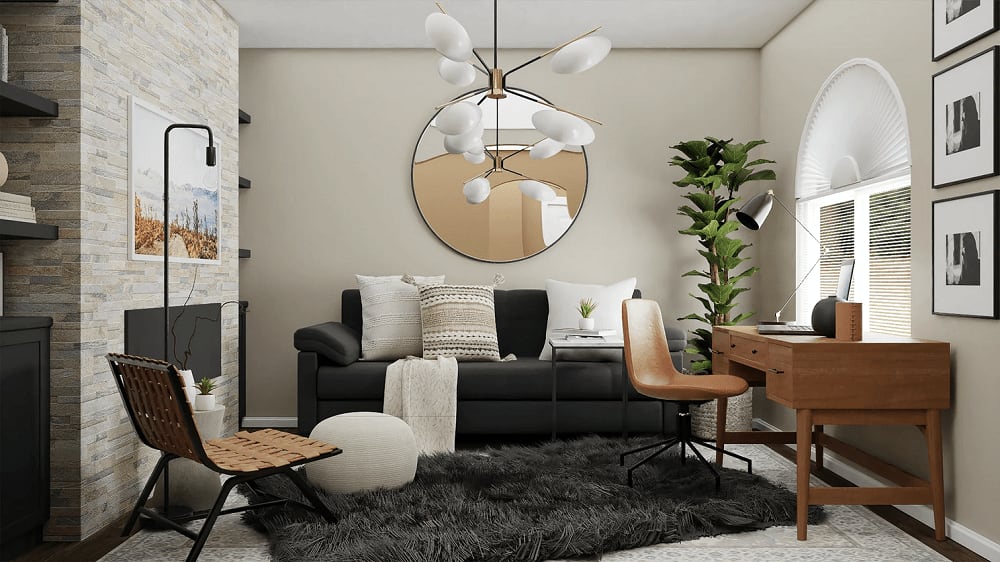 Focus on the Home Office
In D.C. — as well as nearly every other place in the world — millions of workers had to make the switch to working from home during the pandemic. This made the home office a much more important part of the home, but many owners of townhomes in Logan Circle hid their offices behind closed doors.

A new trend is to make your home office more of a showroom with patterned wallpaper, pieces of art, and a stylish desk. Not only will you enjoy the time you spend in your newly designed office more, but you can also consider seeing clients or colleagues in your impressive space.
The Importance of Working with Pros
Some of those who own townhomes in Logan Circle have a keen eye for design, while others would prefer to leave the work to the professionals. If you'd rather focus on other parts of your life, consider hiring an interior designer who can help you play up the best features of your historic home while incorporating newer trends that keep your house fresh. Working with a professional is doubly important if you plan on selling your house anytime in the near future.

Your designer can work with your Logan Circle real estate agent to determine how to walk that fine line of making sure you enjoy the style changes and keeping the home appealing to potential buyers. Both your agent and designer can also partner with a home staging professional prior to listing to make your home stand out to your ideal client and ensure you get the most out of your sale.

Whether you plan to sell your home before the year is out or you've already decided to leave it to your children, you can utilize some of the newest design trends to increase the appeal of your home.


Landed solidly on the side of selling in 2021? Reach out to an experienced Logan Circle real estate agent like Kyra Erika Agarwal for expert guidance throughout the entire pre-listing and selling process.