Our homes are our sanctuary, multi-functional headquarters, and space for family and friends to converge. They need to be purposeful, functional, and reflect our unique aesthetic. The latest design trends are focused on sustainability and comfort while adding vibrancy and personality. Remodeling your pre-war era home in Washington, D.C., allows you to increase your home's value and grow your wealth with real estate.

If you've been looking to do some remodeling or just want to freshen up a room or two, discover 2022's hottest design trends.
Warm browns
Earth tones and warm browns are soothing. They project a sense of being grounded and natural. As we enter our third year of the pandemic, life outside the home still feels a little unsteady, and people are craving warmth at home. Houses for sale in Capitol Hill with sterile, all-white surfaces — once so popular — are out. Our homes are taking on new meaning as our sanctuary and place of comfort, so we fill them with warm, soothing tones and objects of comfort.
Warm browns
provide a neutral background for vibrant accents.
Inspiration from nature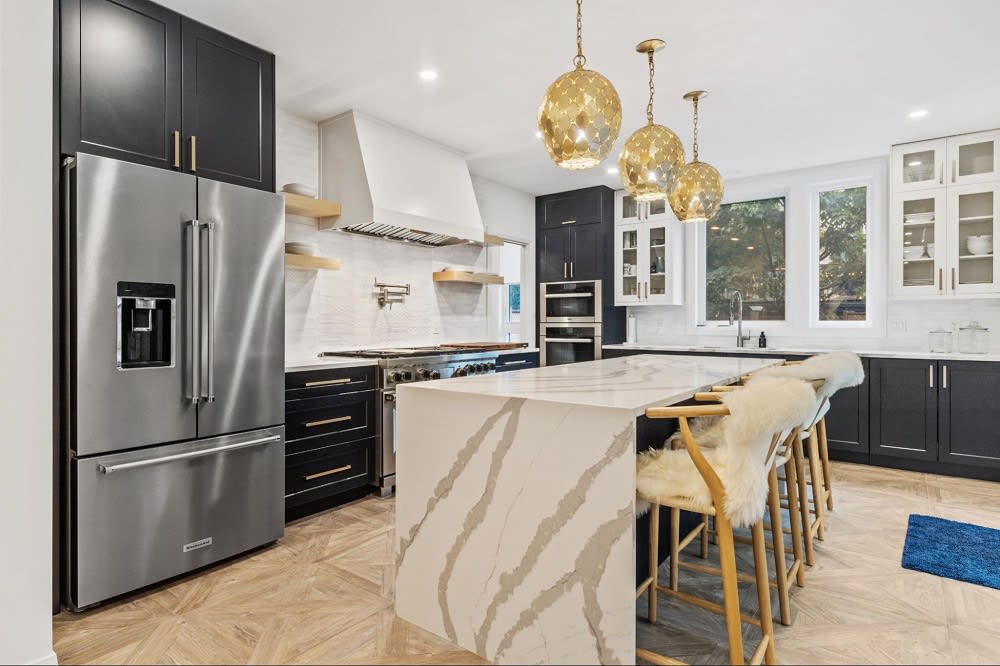 The past few years have reconnected us to nature. There is a growing awareness of the need for sustainable and environmentally friendly items and design in Logan Circle real estate. Like stone and marble, natural surfaces are trending so hot that they will likely be popular for a few years.
Large marble slabs are replacing ceramic tile on the kitchen backsplash. Their freeform striations of color give a sense of movement, like fine art. The natural stone around the fireplace or archways in the home provides texture and depth. Leather furniture stands up to use and takes on a natural patina. Bring nature into your home with these natural fibers and materials.
Flex spaces
Above all, our homes need to be functional. They need to have space for kids to do their homework and for you to work from home in a quiet area. They need to be flexible, going from a place of study to a place of entertainment. Formal dining rooms in homes for sale in Capitol Hill are making a comeback, as they function as the perfect flex space.
When smaller
tables
are used, they can easily be separated for homework time and then put together for entertaining, rather than one big dining table. The spaces in our homes need to work smarter for us, too. Having exercise equipment tucked behind a partition allows the room to retain its decorative elements after your workout is over.
Upscale outdoors
The outdoor spaces of Logan Circle real estate are becoming an extension of interior decor. They are upscale, lush, and comfortable. Outdoor furniture options have evolved into gorgeous pieces. Outdoor sofas built to withstand the elements look beautiful and are just as comfortable as those in the living room. Deck out your deck with plants and décor.
Add an outdoor rug to make it feel like an interior room. String lights around for a finishing touch, and you have the perfect space for entertaining. Take the kitchen outside with an
outdoor kitchen
, even if it's just a grill and pizza oven. You will love the opportunity to cook outside in the fresh air and dine in the sunshine.
Get out of the box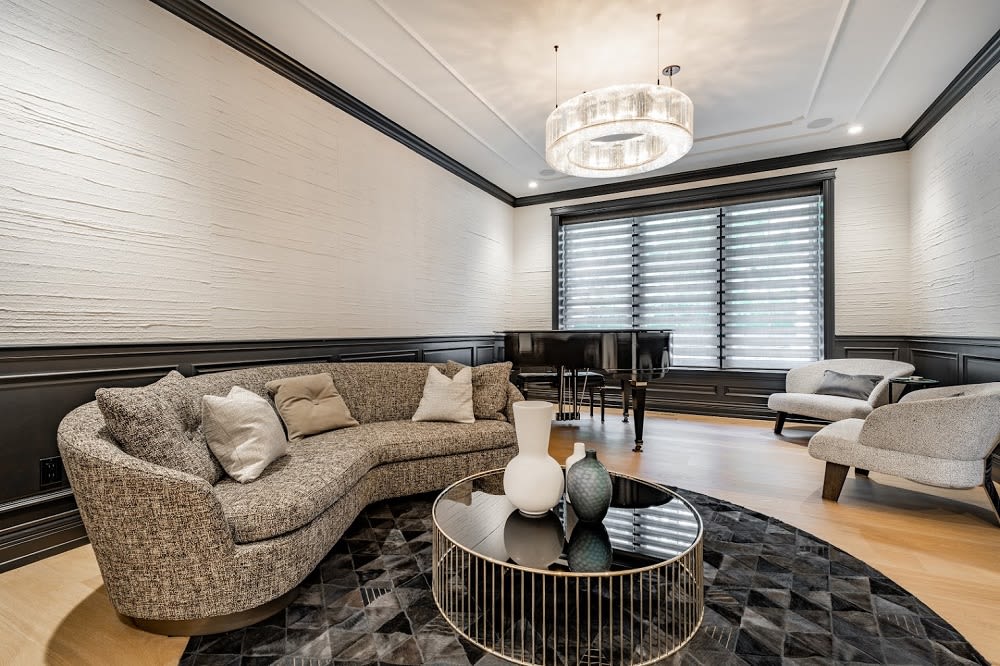 Boxy couches and furniture have been replaced with curved-back sofas and sculptural end tables. Curved forms are gracious and forgiving, unlike the square, boxy shapes that feel too rigid. Textured surfaces like jute are being used everywhere in homes for sale in Capitol Hill, such as bed headboards. This increases the sense of natural movement and resists flat, sterile environments.
Supply chain interruptions have sent people to
antique stores
, where they discovered unique gems for their homes. Incorporating vintage furniture is a sustainable practice that reduces our carbon footprint and puts less pressure on landfills. The vintage decor adds personality to a space you can't find in today's mass-produced items.
Be bold
Bold colors and patterns add life and vibrancy to homes for sale in Capitol Hill. Dark greens, vivid oranges, and saturated teals are all on-trend. Use them in your window coverings and floor rugs to add a big burst of life to the room. Use them in your accent pillows and
linens
to add some flare.
Patterned wallpapers are also becoming more popular. They allow a whole wall or room to become its own piece of art. Floral designs are the most popular, though textured designs are a close second. Choose options that bring you joy and put a smile on your face — try to strike a balance with the other items in the room, so nothing overpowers each piece.
Meaningful decor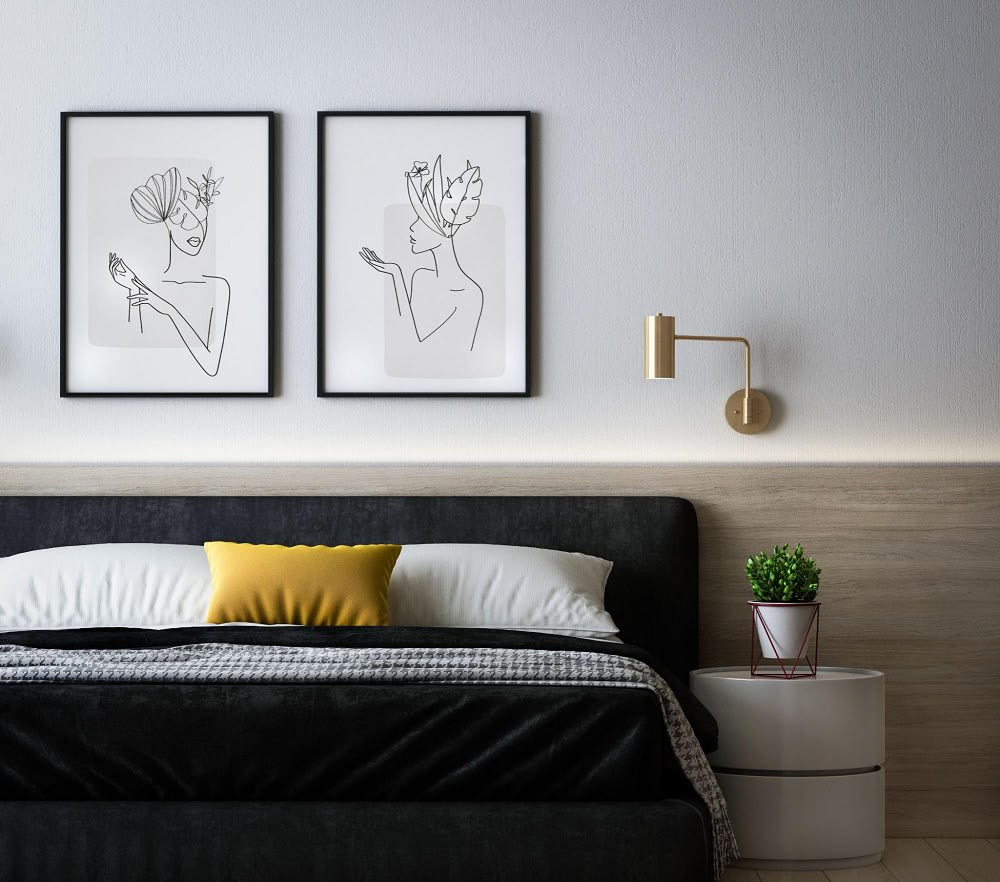 Random candles and tchotchkes are cleared out to make room for usable space and meaningful decor in Logan Circle real estate. Travel-inspired décor will continue to be hot items. They provide a burst of color or pattern while also bringing personality to the space.
People no longer want rooms and designs that look like everyone else's, so bring the items, the
decor
, and the colors you love to your spaces and give them a place to shine. Bring your personality to the room and make it meaningful to you. If you love traveling to Italy, add some Italian flair to your home. If elephants bring you joy, add a sculpture or art pillow to the space. Make your space yours because your home
should
be all about you!
Kyra Erika Agarwal
is happy to answer your questions about which design projects can add value to your home. She is an experienced real estate agent with extensive knowledge of buying and selling residential homes, condos, and investment property. Kyra is a luxury expert ready to help you find your dream home in Washington, D.C. — Contact her today to get started!