If you own Logan Circle real estate and are on the fence about redesigning your home office, there are plenty of good suggestions to explore. Whatever you choose should be conducive to your own focus, style, and functionality.


Below are six design trends to consider when revamping your Logan Circle home office.
Art deco
Art Deco
refers to a style of interior design popular in the early 19th century throughout most of America, including lots of vintage Logan Circle real estate. Art Deco design is characterized by decadent colors, bold lines, and detailed finishes. The style is known to add a sense of elegance, class, and luxury to any space.
In a home office, the Art Deco design approach may lend itself to more streamlined thought processes and a greater ability to focus—due to its clean lines and exuberant shapes. To infuse your Logan Circle homes for sale with some Art Deco style, use reflective surfaces such as mirrors or crystals. Additionally, source some opulent light fixtures, and swap out your office chair for a deep-seated, tufted armchair.
Healthier environments
The luxurious homes available on the Logan Circle real estate market deserve to have the outdoors brought inside. In Washington, D.C. homes and beyond, the indoor-outdoor trend is big in 2022. Home offices that embody elements of nature and are full of natural light boast a more productive work environment. One of the biggest setbacks to modern corporate offices is the lack of fresh air and natural accouterments that could be utilized for small breaks on long days.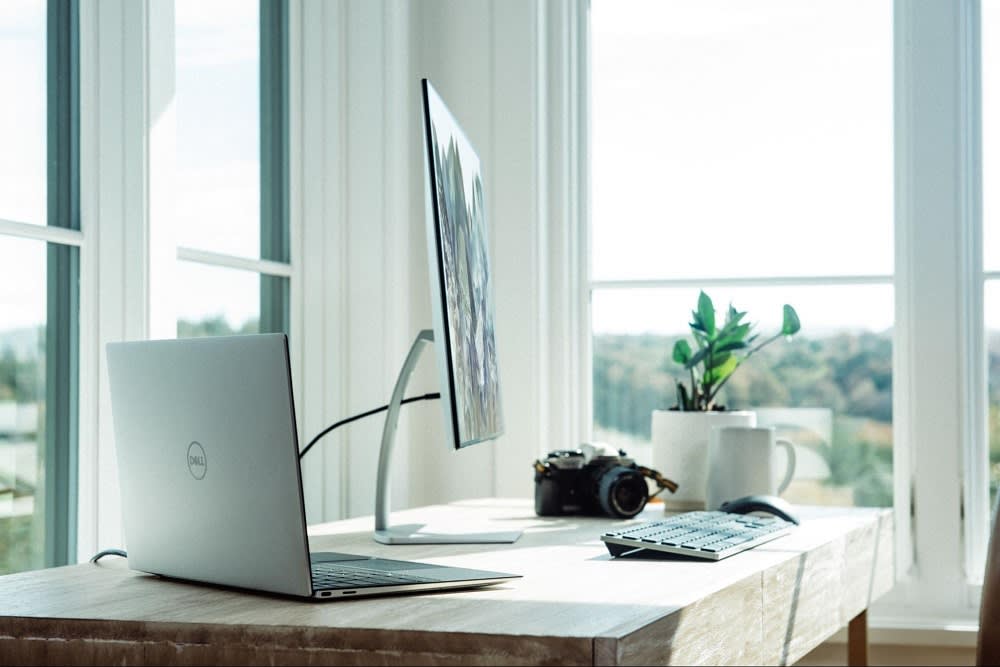 Now that you're in charge of decorating your home office, you can incorporate some of these elements in effective ways. Interior designers not only recommend using natural color palettes—like greens, yellows, blues, and browns—but they also suggest that folks who work from home add splashes of green with easy-to-maintain plants like succulents. A medium-sized potted fern, for example, not only adds ambiance to the room but provides a sense of comfort and responsibility to something outside of work.
Versatile desks
Anyone who has worked an office job for any length of time knows the importance of a good desk. For this reason, today's
selection of desks
varies by quality and ingenuity.
Two main trends are cropping up in the world of desks this year. The first is the mobile desk—desks that have wheels and can fold. These are popular among folks who work from home and don't have a dedicated room for their home office. Mobile desks are convenient for smaller spaces or folks who need to move around a lot during the day.


Additionally, larger home office desks stationed in a room dedicated for work are en vogue. For many homeowners working from home offices, hefty desks can sustain different kinds of work throughout the day. These trends can also be implemented while staging Logan Circle homes for sale to show potential buyers how they could work in your space.
Customize where possible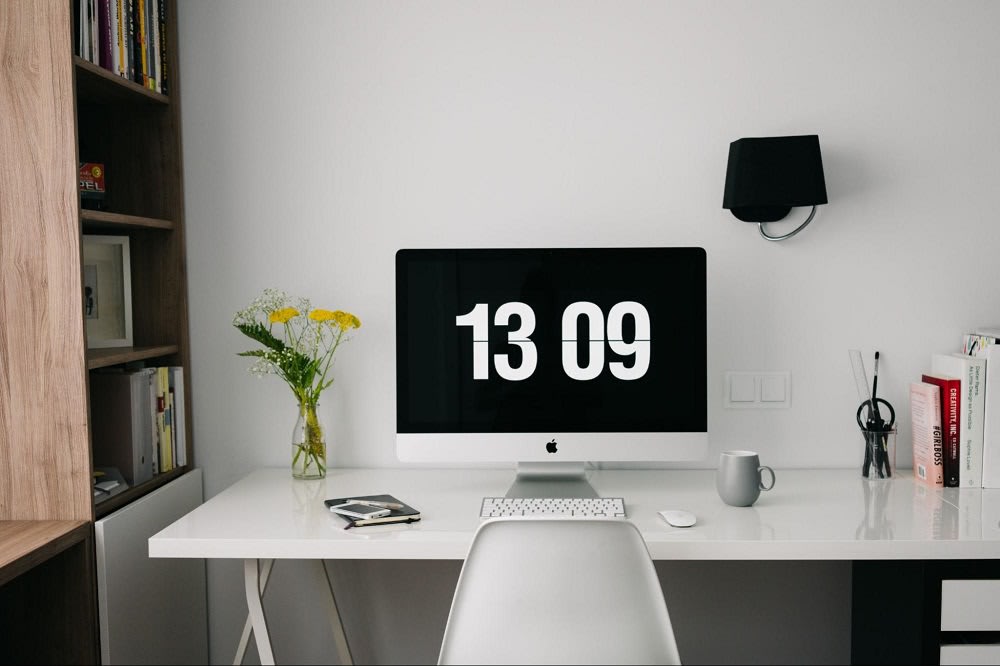 Designing a successful home office is all about those extra touches that boost productivity and provide a sense of personalization. Although some may miss going into the office every day, home offices present homeowners with the ability to customize their workspace in a way they were unable to in a public workspace.
For this reason, choosing items and pops of color that reflect your personality is very on-trend this year. This can mean anything from thrifting for unique pieces to choosing a lively color scheme. Remember that Logan Circle real estate acts as a canvas for your creativity. Your home office should be a place where you, specifically, can feel your best each morning as you sit down to start your day.
Lights, computer, action
Lighting in a home office can be the difference between a productive, fulfilling work experience and an exhausting, resigned one. Lighting is proven to
affect our productivity
, our emotions, and our perceptions. Poor lighting choices can result in lower energy, eye strain, or headaches. This is why real estate agents, like those selling Logan Circle real estate, suggest bright lighting when showing a home. All of these implications have the propensity to stymie your creative flow and optimism throughout the day.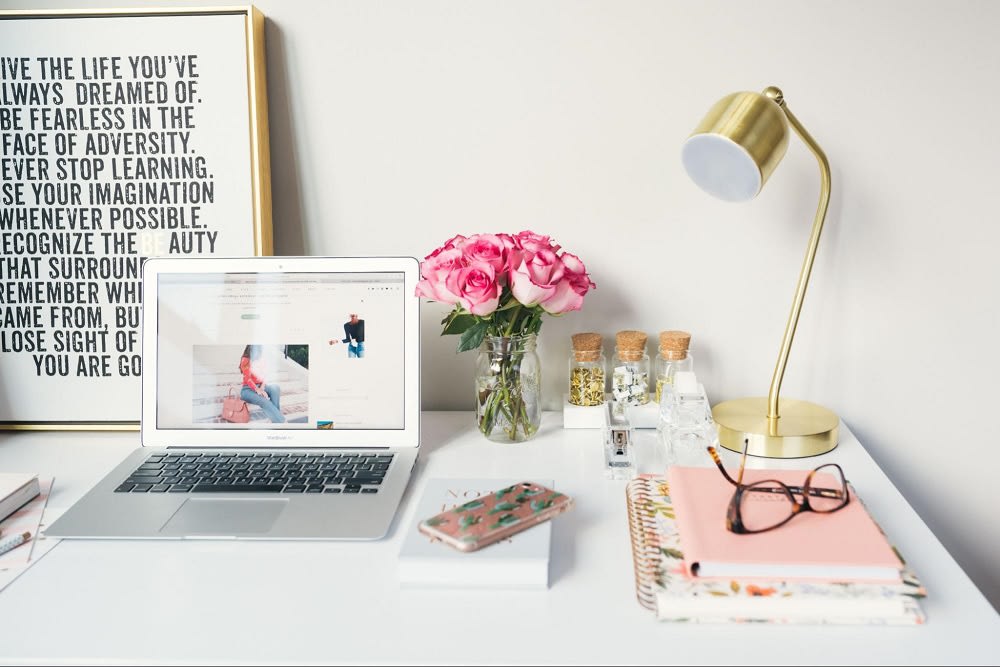 For these reasons, selective and customized lighting has become a trend in home offices in 2022. Some of these trends include making the light source a focal point in the room and anchoring your desk and furniture beneath a bold fixture. Sculptural lamps are also trending—lamps with lithe shapes that are both functional and aesthetically pleasing. Another trick to try in your home office is "layered lighting"—the concept of having a few smaller lamps around the room to give the space a glow that is easy on the eyes.
Consider the ambiance
Working from home can present noise pollution issues that are different from working in an insulated office building. One emerging trend in the home office design world is the use of sound foam—foam that has been designed to absorb sound within the room.


These materials absorb the sounds of your typing and music, so your housemates can remain undisturbed during the day. They also make video conferences and phone calls easier to hear and participate in, reducing the amount of echo and ambient noise your coworkers may hear on your end. This is a very practical and useful trend to follow in 2022—an opportunity to upgrade your home office even more.

Home office designers must consider the above trends to create an inviting, personalized, and productive space.
Searching for Logan Circle real estate guidance?
Whether you're hoping to buy, sell, or explore your options for Logan Circle real estate, reach out to
trusted local agent Kyra Erika Agarwal
. Beyond high return-on-investment projects and guidance on staging homes, Kyra can provide all the local market analysis necessary to find and buy the Washington, D.C. home of your dreams. Wherever you are in the process,
contact Kyra today
.