Washington, D.C. has some of the best coffee shops the country has to offer. Whether you're a casual drinker, a coffee connoisseur, or if you simply like to use cafes as your third space or second office, there is a cafe for every D.C. resident. Keep reading for some of the best District of Columbia coffee shops that you should visit this chilly season.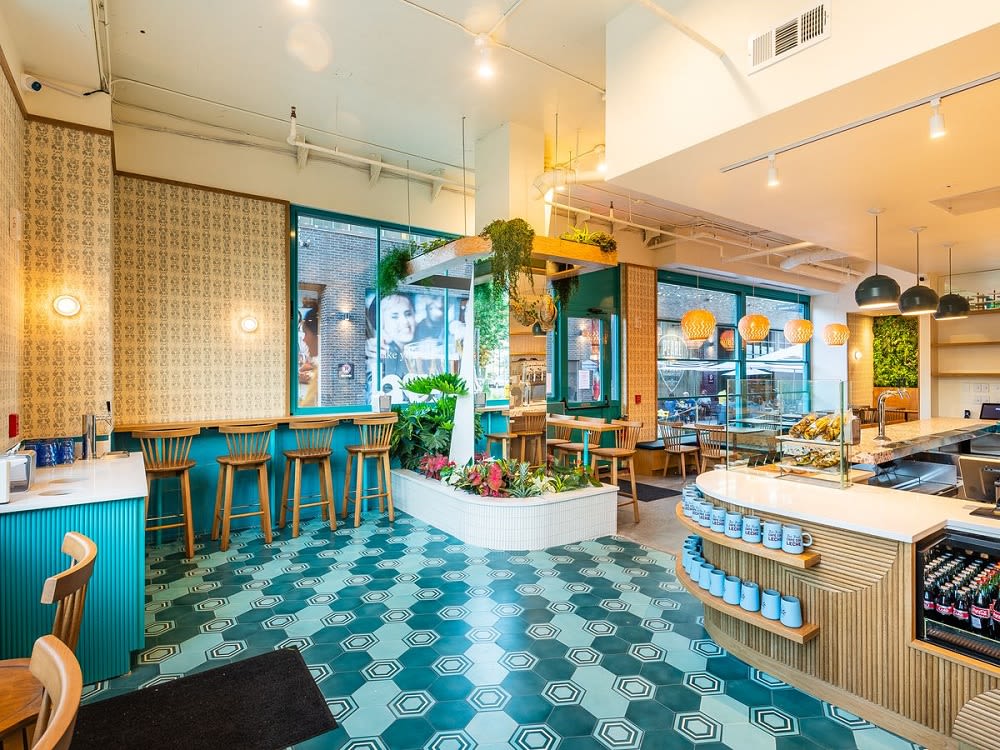 Image credit: dc.eater.com
The Coffee Bar
The Coffee Bar
is a cozy little shop that's become a fixture in the Logan Circle and Golden Triangle neighborhoods. There are two different locations, with one each on 14th and 17th Streets NW.
Called TCB for short, this coffee shop is widely considered the "Cheers" of D.C. coffee shops, with many locals enjoying the service of baristas that know the name and orders of long-time customers.
As one of the only multi-roaster shops in the city, visitors can enjoy blends made by different roasters. The diversity of coffee is a great reflection of the city's revitalization of crafts and artisanal products.
TCB is a tucked-in spot that allows guests minutes to hours of quality drinks, tranquility, and warmth.
Cafe Unido at La Cosecha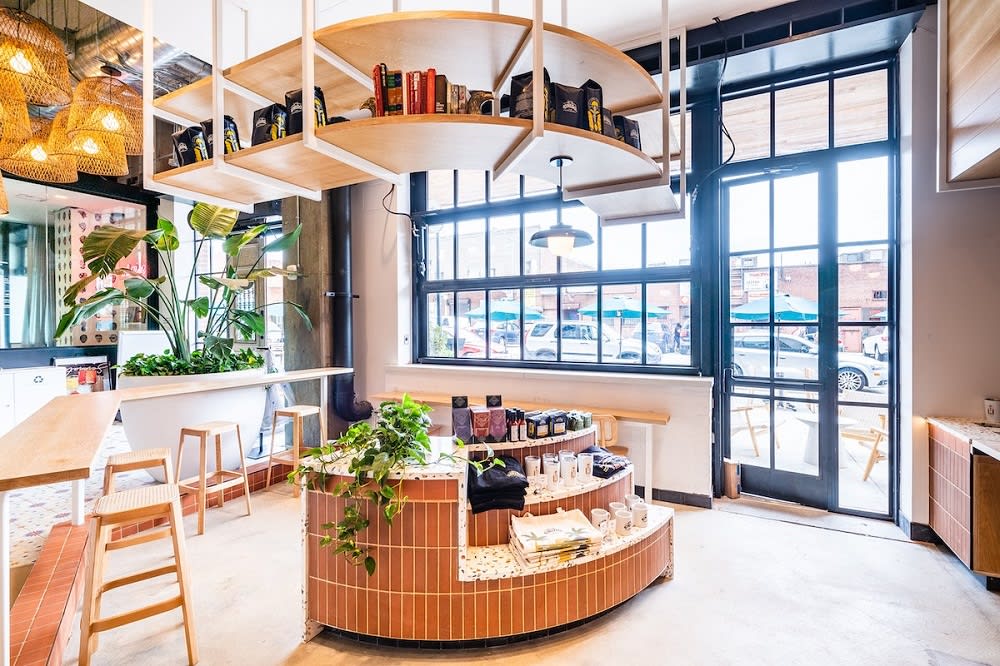 Credit: Washingtonian
A Panamanian-sourced coffee shop,
Cafe Unido
, is part of a group of cafes that opened in Panama to cultivate Panamanian consumer coffee culture.
Their coffee is helmed by a master roaster that works only with high-quality ingredients at their Washington, D.C. branch. Everything is done with utmost care here — Cafe Unido's roasters attempt to unmask all possible flavors hidden in each batch.
While Washington, D.C., is their only American cafe location, Cafe Unido plans to open more branches and bring the taste of Panamanian coffee to U.S. consumers.
Address:
1280 4th St NE, Washington, DC 20002
Cameo
Located inside the Blackbird Apartments on Pennsylvania Ave,
Cameo
is a specialty cafe offering thoughtfully-curated coffees and teas focused on seasonality and sustainability.
Cameo's menu changes on a seasonal and rotational basis, constantly evolving and improving. They even offer a few twists — something for every palate of a coffee drinker.
The hours of operation at Cameo are from 8 AM to 6 PM Sunday to Thursday and 8 AM to 8:30 PM. on Fridays and Saturdays.
Address:
1401 Pennsylvania Avenue SE, Washington, DC 20003
Slipstream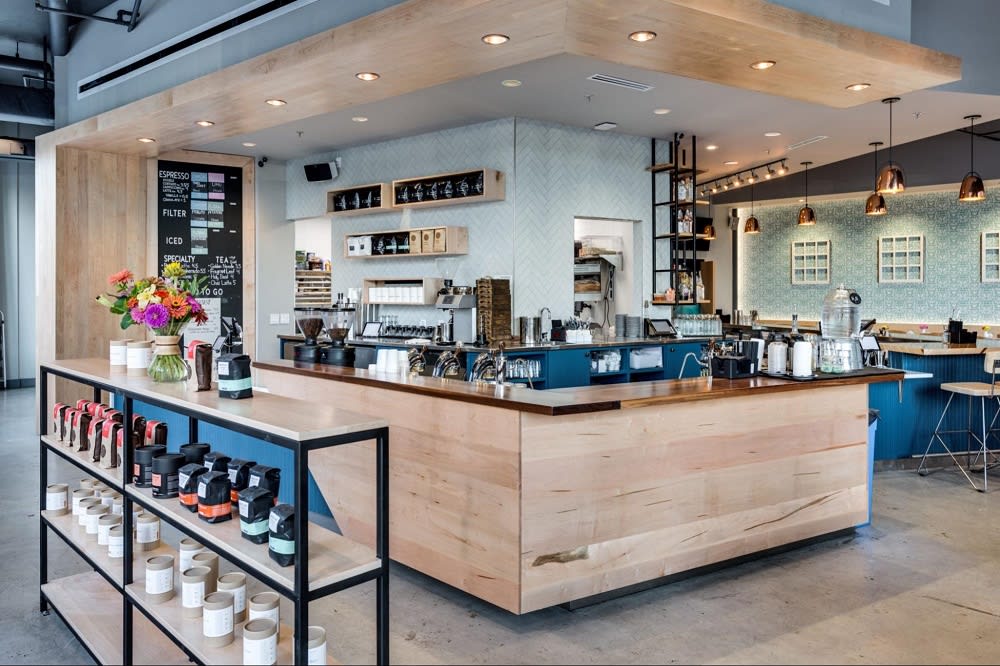 Credit: Slipstream
Slipstream
is a local cafe chain with three separate locations in Washington, D.C.
While Slipstream specializes in coffee, they also offer breakfast and lunch items. Their house espresso is what keeps the locals talking, and Slipstream consistently sells single-origin coffees. Their Capitol Waterfront location offers prime views of the hustle-and-bustle that comes with living in Washington DC.
At night, the cafe turns into a restaurant and cocktail bar.
Colada Shop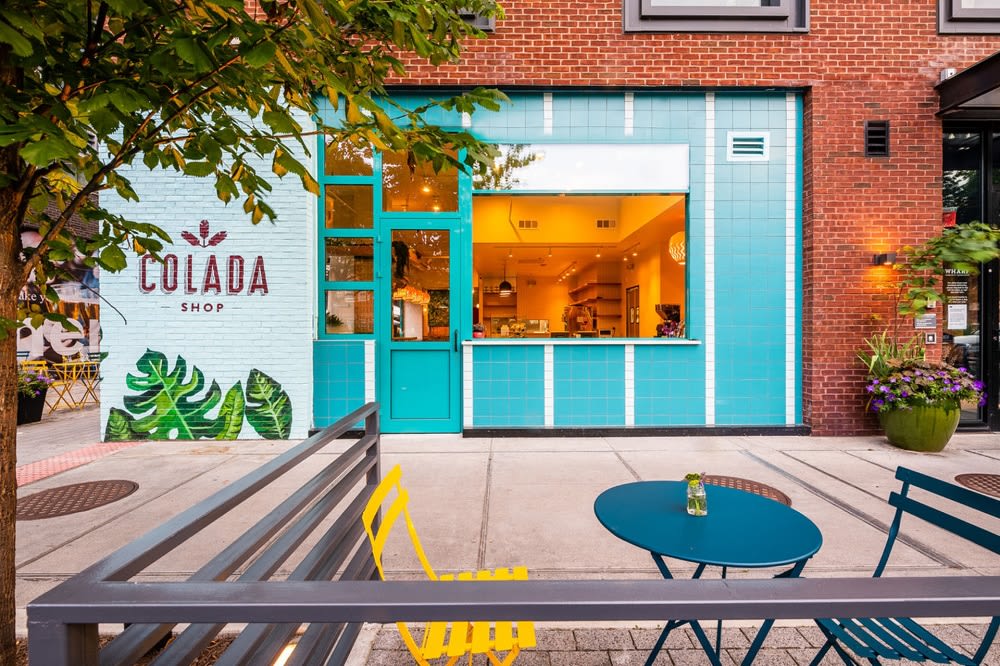 Credit: Colada Shop
Colada Shop
is a Cuban-inspired coffee shop, with decor as vibrant as the flavors that they offer. Described as lively and colorful, there are two different locations within D.C. and another in Fairfax.
Colada Shop believes that the way to bring people together is by inspiring natural conversation with rich coffee. While Colada Shop is predominantly a cafe with great coffee and tea, food and cocktails are also offered after-hours with a unique Cuban twist.
Compass Coffee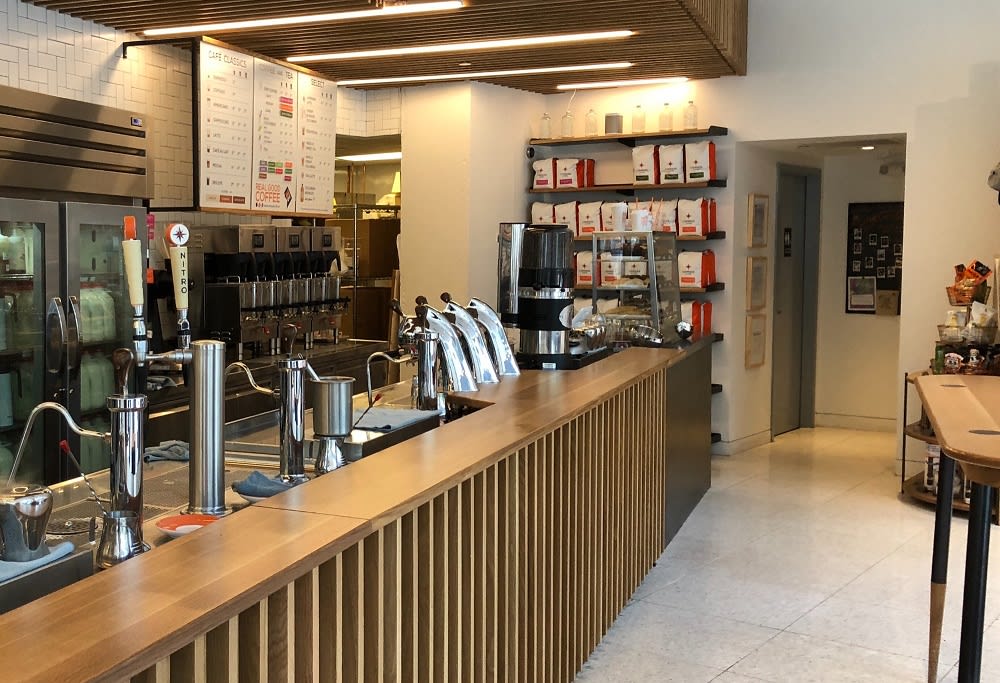 Credit: TripAdvisor
A modern coffee roaster,
Compass Coffee
offers artisanal brews, pastries, sandwiches, and other cafe fares. This industrial-style cafe prides itself on its fast-paced environment and its innovation and strives to be the missing piece in a coffee lover's puzzle.
The international coffee blends at Compass are all fair trade and are roasted at their peak in their very cafe. They don't believe in keeping coffee exclusive — Compass Coffee believes that every person should have the ability to find coffee that they enjoy. And while they're best known for their great coffee — specifically their mochas and maple lattes — locals also enjoy their pastries. There's a wide selection of food for any time of day.
The hours of operation at Compass Coffee are 6:45 AM to 3 PM from Monday to Friday and 6:45 AM to 5 PM on Saturdays and Sundays.
Address:
1535 7th NW, Washington, DC 20001
La Colombe Coffee Roasters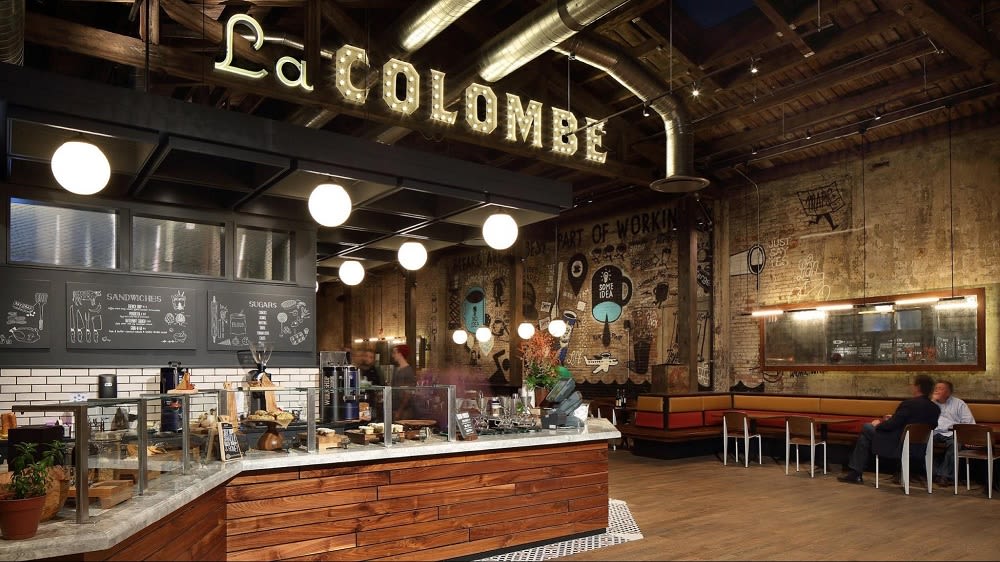 Credit: stokesarch.com
La Colombe Coffee Roasters
is a trendy and sleek cafe chain that also sells an in-house brand of artisanal coffee. La Colombe is a place for those who not only enjoy drinking coffee but also who enjoy making a difference in the world.
There's a reason why La Colombe is one of the most popular cafe chains in the country, and it's because of the quality of their coffee and their cafe ambiance. Multiple roasts and varieties will tempt any coffee drinker, and they even have a fantastic selection of tea, if that's your preference.
La Colombe has five different locations in Washington, D.C., which are all listed on their
website
. Each location has different hours, so be sure to check ahead before making a coffee date.
Dua Coffee DC
The first of its kind in Washington, D.C.,
Dua Coffee DC
is an Indonesian specialty shop.
Using single-origin beans from different islands in Indonesia, this unique cafe prides itself in sourcing coffee from farms that practice ecologically-sustainable production. Those beans are then made into various signature beverages, with recipes curated by the baristas at Dua D.C.
The hours of operation for Dua Coffee D.C. are 8 AM to 2 PM Monday to Thursday, 8 AM to 12 PM on Friday, and 9 AM to 2:30 PM on Saturday. The cafe is closed on Sundays.
Address: 923 15th St NW, Washington, DC 20005
Zeke's Coffee of DC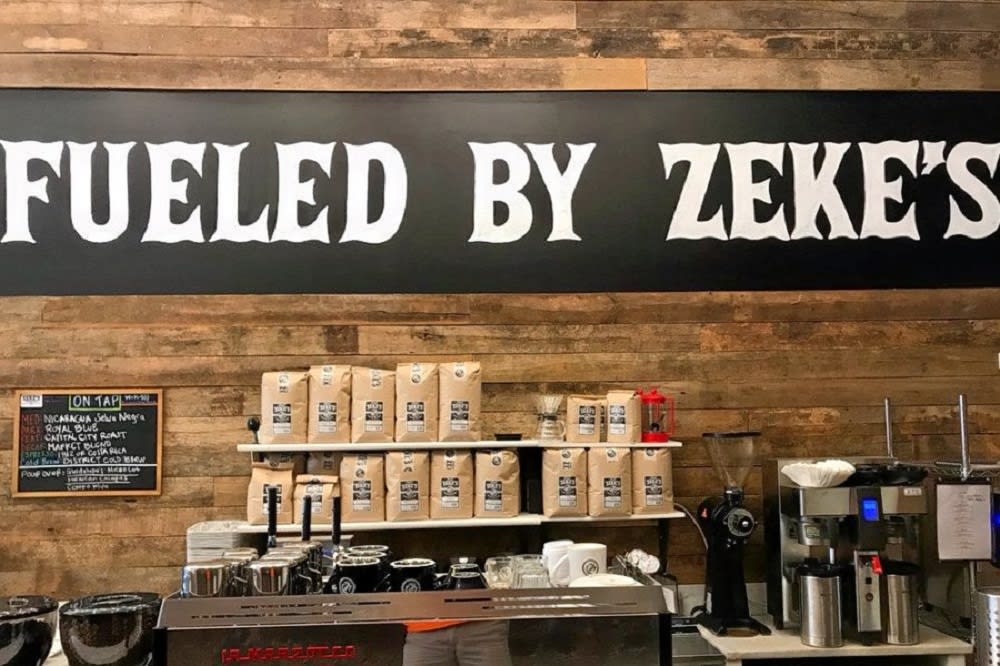 Credit: Hoodline
Zeke's Coffee of DC
is a small coffee roastery that specializes in organic, fair trade, and specialty-grade Arabica beans. There are two different D.C. locations that are open every day of the week.
At Zeke's, they roast to temperature, which gives them a more consistent product. Locals who frequent this cafe note the consistency and enjoy a great cup of coffee every time they drop by. The cafe also roasts in small batches to guarantee freshness. The difference is what makes locals flock to Zeke's.
Zeke's is one of the most popular go-to cafes in the city, offering a great atmosphere and fantastic, consistent coffee.
The hours of operation at Zeke's Coffee of DC are from 7 AM to 4 PM Monday to Friday and 8 AM to 3 PM on Saturdays and Sundays.
Soho Tea & Coffee
Since 1994, the colorful
Soho Tea & Coffee
has sold tea and coffee from their cozy digs on P Street NW. In the evenings, they also offer light beer and wine.
There's a wide variety of hot and iced drinks, as well as a small patio for people-watching. Being open late until 8 PM makes Soho Tea & Coffee a great place to get work done or study. If you get hungry, Soho offers breakfast and lunch fare such as sandwiches, omelets, and pastries.
Locals praise this cafe for its great atmosphere and its comfortable energy, making it a great place to meet up with friends.
The hours of operation at Soho Tea & Coffee are 7 AM to 8 PM every day of the week.
Address: 2150 P St NW, Washington, DC 20037
Swing's Coffee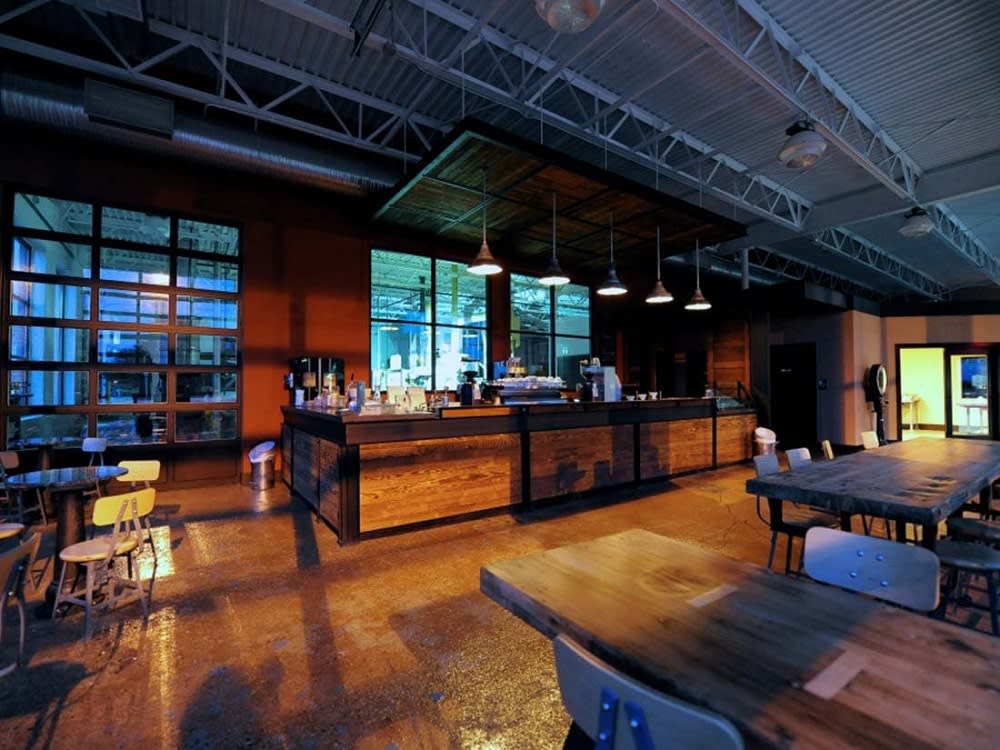 Credit: Swing's Coffee
Meant for coffee connoisseurs of all types,
Swing's Coffee
is a long-running cafe that specializes in hand-roasted and fair-trade brews.
Swing's Coffee wants every customer to walk away with a remarkable experience. Their main goal is to remain an integral part of D.C.'s coffee culture and to keep its place as one of the city's most popular meeting places for friends. Swing's Coffee is a cafe that customers can depend on for high-quality coffee and a great atmosphere.
There are a few different locations all around Washington D.C. The hours of operation at Swing's Coffee are 7:30 AM to 4 PM from Monday to Friday. The cafe is closed on Saturday and Sunday.
Do you want more?
If you are interested in houses for sale in Capitol Hill or Logan Circle real estate, contact
Kyra Erika Agarwal
for more information.