Situated just east of Dupont Circle, Logan Circle has become a top contender for the best neighborhoods in Washington D.C. Once you've visited this eclectic area, it's not hard to understand why. This historic neighborhood is loved for its vibrant atmosphere, top dining choices, bustling nightlife, historic architecture, and ample green space.

Read on to discover the inside scoop on Logan Circle.


Living in Logan Circle
From its convenient location to its rich history, Logan Circle offers plenty of appealing characteristics. Here's a closer look into the origins and atmosphere of the neighborhood.
Logan Circle is located in the northwestern quadrant of Washington DC. The neighborhood receives its name from a traffic roundabout on its southern end, where turn-of-the-century townhomes face a circular park. The neighborhood's main business district is 14th Street, which is packed with restaurants, shops, and retailers. There are plenty of things that make Logan Circle unique, including the fact that it is the only 100% residential traffic circle in downtown D.C.
The history of Logan Circle can be traced back to the Civil War, where it originated as war encampments sprung up. The neighborhood experienced tremendous growth in the post-war period. The district was originally referred to as Iowa Circle until Congress renamed it in 1930. In 1972, an eight-block radius surrounding the circle was designated as a historic district. To honor its history, each Memorial Day the neighborhood hosts a commemoration for General Logan, for whom the neighborhood was renamed. General Logan, a Civil War hero, played an instrumental role in the creation of Memorial Day.
The neighborhood is home to just over 16,000 individuals and boasts a diverse population. Residents from all walks of life and backgrounds have made their home here, ranging from working professionals to creatives to families looking for a safe place to raise their children. Additionally, Logan Circle is a great option for those who prefer a little more outdoor space and want to live in close proximity to a park.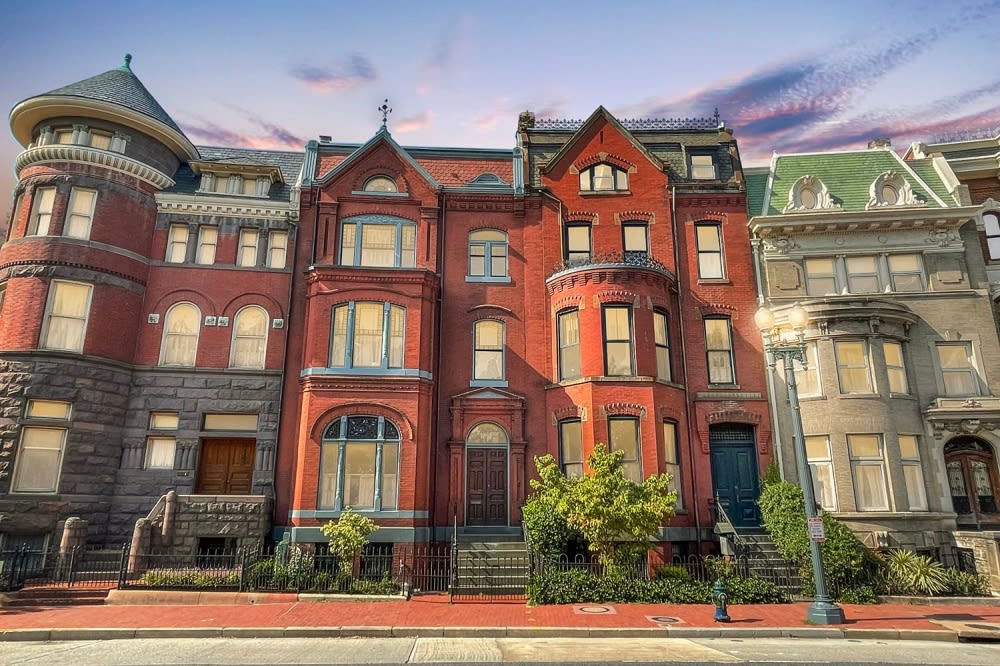 Image courtesy of Washingtonian

When it comes to housing in Logan Circle, there are plenty of options to choose from. This eclectic community features everything from small townhouses to large multi-family units and spacious single-family homes. This wide assortment of housing options means you can select a place that suits your personality and preferences.

Many of the buildings in the Logan Circle district date back between 1875 to 1900, giving the neighborhood plenty of charm and character. In fact, the neighborhood appears much the same today as it did when it was first developed in the late 19th century. These large, individually designed brick and stone houses create a continuous street facade of Late Victorian and Richardsonian Romanesque architecture.

If you're looking for new construction in Logan Circle, contact me to learn more about my coming soon listings!
Restaurants in Logan Circle
From hole-in-the-wall cafes to refined restaurants, Logan Circle has a diverse array of restaurants to choose from. Here are some of the hottest neighborhood restaurants you won't regret checking out.
If you're looking for an upscale dining experience, make reservations at Le Diplomate. Located on 14th Street, this old-fashioned restaurant pays homage to French cafe culture. The ambiance is warm and welcoming, and the restaurant has become a popular gathering place for locals. Whether you stop by for brunch or dinner, you'll discover that every meal is subtly infused with European influence. Some of the most-ordered menu items include steak frites and escargots, onion soup gratinee, bouillabaisse, and cassoulet. To take your meal to the next level, consider ordering a drink from the perfectly curated wine list.
Looking for a slightly more casual, yet still delicious, eating option? Compass Rose is another spot that's well worth checking out. The menu serves a mouthwatering assortment of flavors from around the world, taking cues from international street foods. While you're here, be sure to try khachapuri (a popular dish in the country of Georgia) that consists of bread stuffed with melted cheese, butter, and egg. In addition to the exquisite food, the space at Compass Rose is equally as impressive. The townhouse eatery features rustic brick walls and moody lighting, as well as an outdoor garden where you can dine when the weather permits.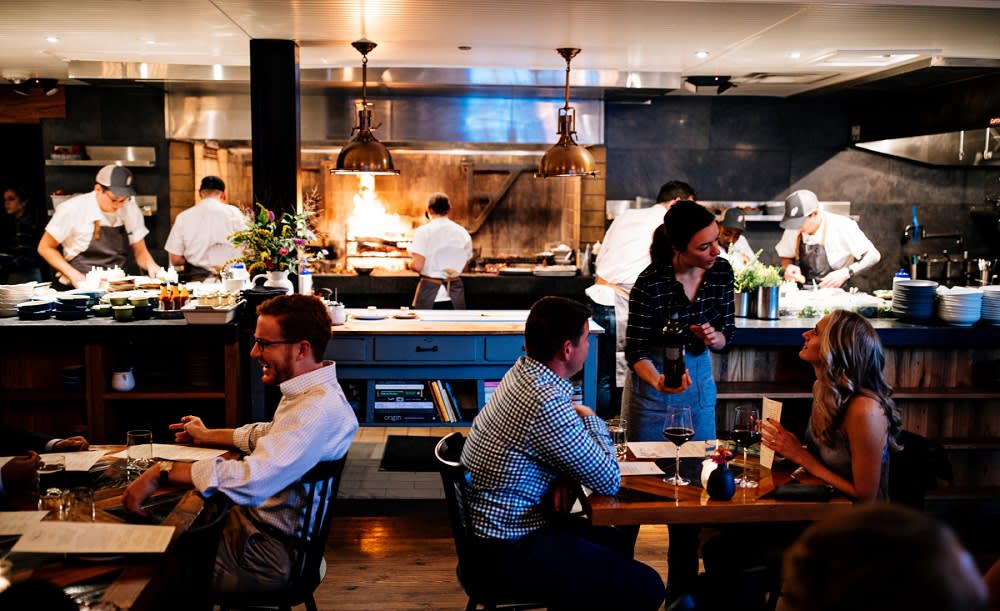 The Dabney is a great place to celebrate a special occasion, such as an anniversary or birthday. This sophisticated restaurant is famous for its Mid-Atlantic cuisine with food sourced directly from local farms and purveyors. The Dabney was named one of the Best New Restaurants of 2016 by Bon Appétit magazine and was awarded a Michelin Star a year later. Once you step inside, it's easy to understand why this restaurant has such high accolades. Located in a former row house, the centerpiece of the restaurant is the open kitchen that features a wood-burning hearth. This enables the chefs to showcase their use of classic cooking methods and makes guests feel as though they're sitting fireside. In the dining room, guests will find bare tables and exposed historic brick walls, which provide a cozy and intimate atmosphere.
If you're ready to say cheers to a great evening, grab a seat at Vin Sur Vingt. This French-inspired wine bar is chic and stylish as if it were plucked straight out of Paris and added to the streets of Logan Circle. Originating in New York, the Logan Circle outpost is the seventh location of this inviting drink destination, and here you can pair an array of French cuisine from charcuterie and tartines to sophisticated small plates with any of the selections from their outstanding wine menu.
Shops in Logan Circle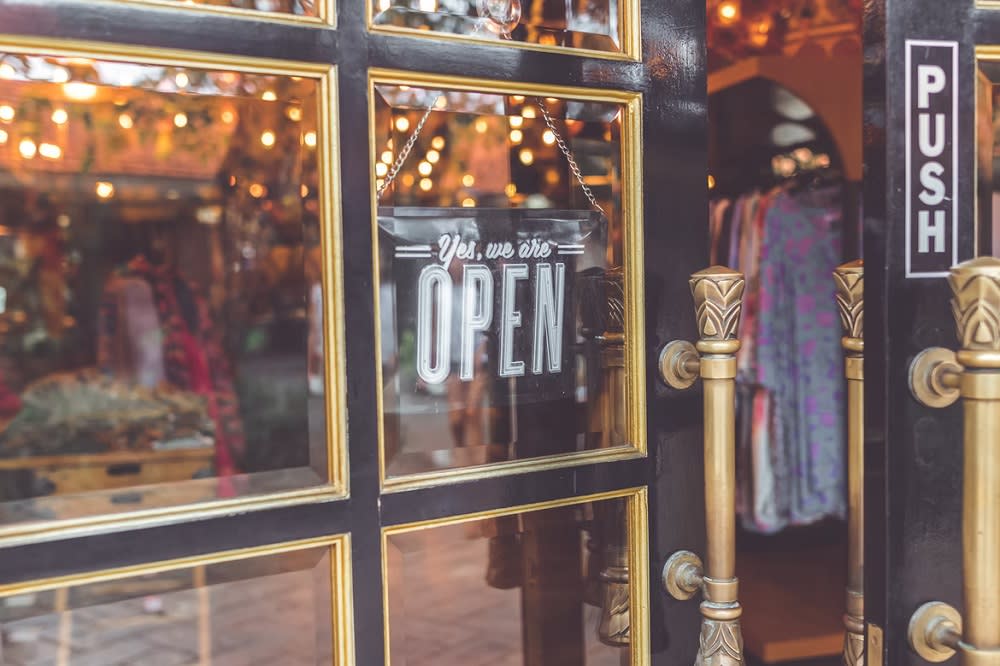 Get ready to shop until you drop, because Logan Circle has plenty in store for you. Here you will find everything from local boutiques to big-name brands, enabling you to fulfill all of your shopping needs.
Whether you're looking to redecorate your home or grab a gift for a friend, Salt & Sundry is the place to go. Specializing in home goods, this store allows you to find inspiring items to take your home to the next level. As a lifestyle and home boutique, Salt and Sundry features an eclectic mix of goods from independent designers, both local and from across the globe. The store originally opened in 2012 and has since expanded to a second location in Logan Circle and a sister shop, Little Leaf, which sells plants, paper goods, and gifts. Spend some time browsing around to discover everything the store offers. You'll find gorgeous tableware, home furnishings, and gifts. From the high-quality products to the helpful staff members, Salt & Sundry is an experience you don't want to miss.
Located on 14th Street, Room & Board is the go-to place for all of your furniture needs. The store is located locally in a building that was constructed in 1919 and once served as a Ford Motors showroom. This chic shop features modern furniture and home decor designed to fit your modern life. They are proud to offer handcrafted, American-made furniture for every room in your house. In addition to furniture, Room & Board offers free design services where you can get personalized ideas from the store's non-commissioned Design Associates. The Design Associates will be available to help with furniture selection, floor planning, color selection and home decor selection — all you have to do is make an appointment!
Spruce up your wardrobe by shopping at Filson. Situated on 14th Street, this acclaimed Seattle brand offers a wide array of both men's and women's apparel. Since its first opening in Logan Circle in 2015, this shop has specialized in durable clothing for outdoor enthusiasts. It's an especially popular place for explorers, mariners, miners, hikers, and anyone else who prefers the outdoors to being stuck inside. Filson believes in the importance of unfailing goods, even going so far as to guarantee the lifetime warranty of each item. Similarly, they fully stand behind their products by offering free returns on all products shipped within the United States. You can even enjoy a personal shopping experience here by booking an appointment with a stylist. They will be happy to give you personalized advice and thoughtful recommendations.

If you're looking to explore homes for sale in Logan Circle, contact Kyra Erika Agarwal today. Whether you're looking for a short-term rental or a forever home, Kyra can walk you through the process from start to finish and help you find a place that's right for you. With years of experience in Logan Circle real estate, Kyra is excited to help you find a house that truly feels like home.